As we all know, because I mention it at least once a week, this is my favorite time of year. Although this year has been a bit cooler so far than the past few years it is still wonderful out! If you are in Oklahoma then you know it has been raining A LOT so far this fall season. Are you tired of being cooped up in your home with NOTHING to do? Well, you are in luck! I have some great projects today that you will love and the kids can even get in on. I like taking other peoples ideas and making them my own, meaning I take parts of their projects and add my own ideas to them. I can not wait to get my hands on the projects I am sharing today. They all look SO fun! So without further delay here they are:

I just LOVE these fabric pumpkins! They look super easy and I may just try to make them sew free! If I can do it I will let you know how it turns out but for now check them out as they are.


These are also super cute but look a bit more advanced.
Have you seen those cute fabric banners that places like Pottery Barn has? Yeah, I can't afford one either! BUT, I CAN make one!!! Here are a couple of cute ones to get you started.
And why not complete the look with a fall wreath for your front door?
I love this one because it is very versatile! You can use all kinds of different ribbon/fabric! You can even add some little pumpkins or acorns or whatever you like! This came up as a Halloween wreath.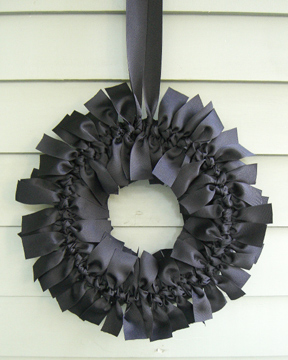 Have you ever seen a square wreath?!?! Well, I had not until I started looking at millions of wreaths this morning! How cool! And different! And EASY to make!
**As always, just click on the picture to take you to the tutorial.