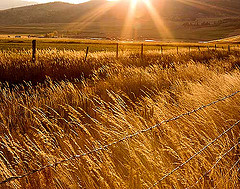 Growing up in a small town you just never know where life will take you. You hope one day you will get out of that town and then one day you hope to return and raise your family there.
When I was 18 we moved to the North Dallas suburbs and oh my oh my how I miss it! After living in a big city and returning to a small town you are never the same. I long for those spur of the moment trips to that cute little cafe on the corner for lunch. I miss having everything I could EVER imagine at my finger tips. I miss Ikea, I miss the mall, I miss
La Madaleine
.
The shopping in the Dallas area is like no other. Seriously. It is just different there. With just a word or two everyone knows exactly what you are talking about.
Sam Moon
anyone? My fav is
Nordstrom Rack
. Hello! If you think you can bargain shop around here (Tulsa, Oklahoma area) then you have never been bargain shopping in the Dallas area. Heart be still! Gasp! WHAT?! NEVER been shopping in the Dallas area, did I seriously just say that? Please tell me that just isn't true! Well, we will just have to change that now won't we!
Anyway!
Yeah, we have Ross. We even have TJ Maxx and Marshall's. And well, Dallas has that as well. But they also have SOOO much more!
Can you tell I am missing that area HARD right now? If hubby would let me I would just up and move! But, he does have a great job and our family is here, for the most part, so I guess we really can't just do that. Unless, no I shouldn't. Ok, I will. Unless anyone knows of a great job in the Dallas area that we don't have to worry about layoffs and also has great benefits? Yeah, didn't think so.
So for now, I will just window shop from my computer I guess. *sigh*